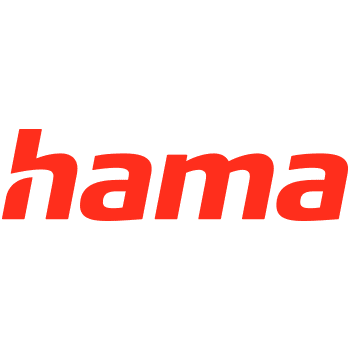 The Hama brand
The Hama brand is the most diverse brand in our product range. It stands for the right solutions in the Consumer Electronics, Communication, Automotive, Computer, Gaming, Photo & Video and Picture World areas. Sometimes it's just a small detail, but an important one for the user. Sometimes it's a surprisingly practical idea. Our impressive solutions always provide added value. Better protection, improved usability, more security or aesthetics that match a customer's individual lifestyle – we turn a simple accessory into a product experience.
Produkte
Smartphone covers, computer cables, headsets for game consoles and much more can be found in the Hama brand range of products. By always keeping a close eye on technical innovations, we are able to introduce the perfect accessories before you even get your hands on the particular terminal device. Of course, quality and design play an important role here.
Did you know …
… that around 1,000 Hama brand products have already been granted awards by renowned testing institutions and trade magazines? These include: Chip Foto Video, Computer Bild, connect, fotoMAGAZIN, Öko-Test, PC Magazin, test (Stiftung Warentest), TÜV-Rheinland.