Hama Company
Welcome in the world of Hama
18,000 products 20 locations 2,500 employees
We show how diverse accessories can be. With 18,000 products, we are one of the world's leading distributors of accessories. We have around 2,500 employees spread across 20 locations across the world. This way we guarantee high quality and perfect service.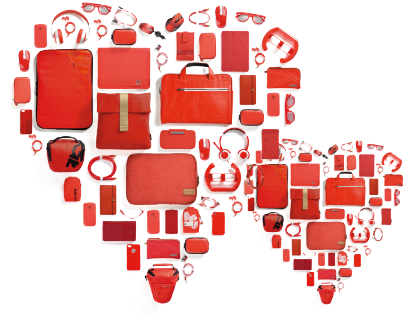 THE HAMA WORLD OF PRODUCTS
Diverse and unique
We are regarded as the epitome of ideal accessories and turn simple accessories into a product experience. But it's not only in the field of accessories that we supply the optimum solution: Our high quality standards also extend to terminal devices, including self-balancing scooters and digital radios. To put it simply, Hama is always the right solution!
DISCOVER
Hama worldwide
Here you can find all contact information
Our partners
About us
QUALITY

ONLY THE BEST MAKE IT

Better safe than sorry. That's why we take technical tests and quality checks very seriously. We're perfectly equipped for it – our team of experts use the latest equipment to ensure that our products meet the highest quality standards.

DISCOVER

LOGISTICS

PERFECT LOGISTICS FOR RAPID WORKFLOWS

We've created a perfect logistics centre for you. After all, who wants to wait ages for a delivery to arrive? The secret to our success: minimal delivery times and optimal stock provisioning. We can not only move entire pallets in our logistics centre, but also access individual items.

DISCOVER

COMPANY HISTORY

A SUCCESS-STORY

Hama - the success story of a future-oriented family business, which has developed from a one-man business to an internationally renowned company with countless subsidiaries, trading partners and production facilities on all continents.

DISCOVER