THE MARSHALL BRAND
Marshall was founded in the early 1960s by Jim Marshall, who, at the request of the young guitarists Pete Townshend and Richie Blackmoore, began to sell guitar equipment in his drum store. Soon afterwards, Jim began to build his own amplifiers, and, thanks to his unbiased way combined with particular turns of events in the electro field, the Marshall amplifiers were blessed with sound more powerful than anything ever heard before. The Marshall sound was born and the direction for the future of rock 'n' roll was determined.
PRODUCTS
With many years' experience and passion, Marshall develops headphones and speakers with ultimate sound quality. Its multi-room speakers are guaranteed to deliver the perfect music sound in your home.
DID YOU KNOW…?
…that famous musicians from the bands AC/DC, Guns N' Roses and Red Hot Chili Peppers use Marshall products?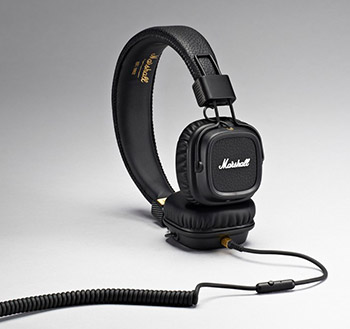 ---