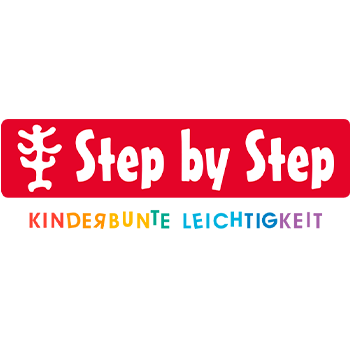 The Step by Step brand
We promise the perfect school bag for every child. Every child and every child's back are unique. This means that a school bag must fulfil a variety of requirements. While parents pay special attention to the quality, ergonomics, functionality and safety aspects, the most important thing to the child is usually the motif. The Step by Step range takes account of the wishes of parents and children alike. Therefore, in Step 1, the model with the perfect fit can be selected; and in Step 2 the dream motif of the child.
Products
The Step by Step products stand out through their durability and quality. With our various ergonomics concepts, we guarantee the right school bag for every child's back. In addition, our school bags ensure best possible visibility of the child in traffic. All features of our school bags were developed with children in mind as regards their use.
Did you know...
... that to ensure the best possible ergonomics of our school bags, we work together with medical and therapeutic experts and doctors from the AGR Campaign for Healthier Backs (Aktion Gesunder Rücken e.V.) and BAG Federal Institute on the Development of Posture and Exercise in Germany (Bundesarbeitsgemeinschaft für Haltungs- und Bewegungsförderung)? All models of the Step by Step school bag range were tested by an independent committee made up of medical professionals and therapists from different fields, and noted to be particularly back-friendly.