LOGISTICS IN BELGIUM
WETTEREN LOGISTICS CENTER
Pallet spaces: 7,200 Square meters: 3,000 m²
HIGH-PERFORMANCE LOGISTICS
The logistics centre in Hama Belgium consists of five separate logistics areas, in which approximately 1,350,000 products are stored. The heart of the 3,000 m² warehouse in Wetteren is the innovative, high-performance and fully automatic order storage and retrieval (OSR) system. The system retrieves the desired products completely automatically, which allows it to deliver up to 500 products per hour. This allows us to supply our dealers with "the smart solution" in record time.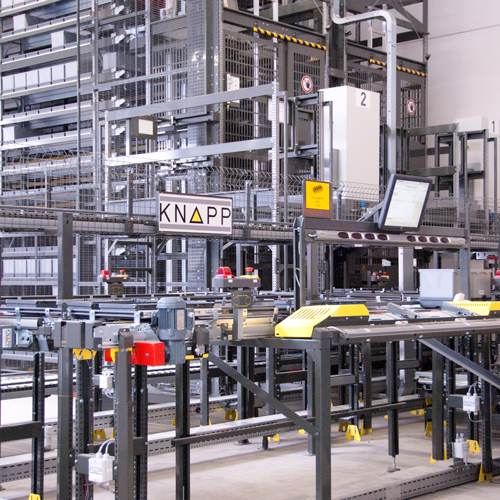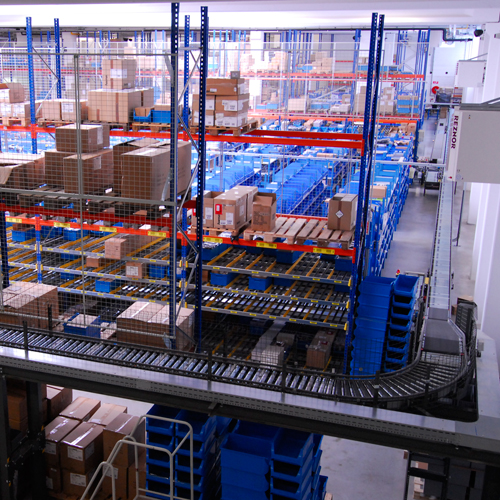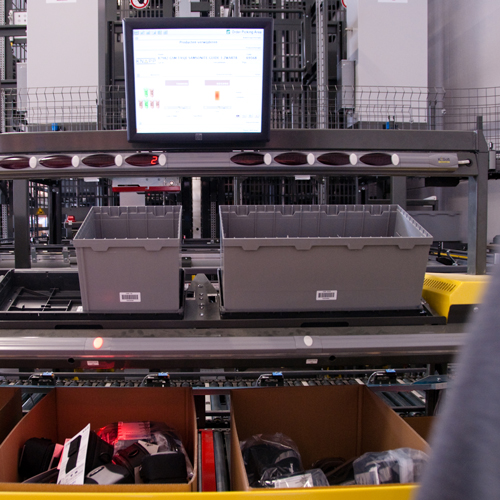 HISTORY OF THE CENTER
Agami began storing goods in Zwijnaarde in 1993. Four years later, a new logistics building was added to this location. In the years that followed, our location in Belgium continued to expand. This prompted us to build a completely new corporate building along with a logistics center. We moved into the centre in 2010, and it initially supplied Belgium, Luxembourg and the Netherlands. To increase the efficiency of our logistics network, since 2015 our location in the United Kingdom has also been supplied directly from Belgium.